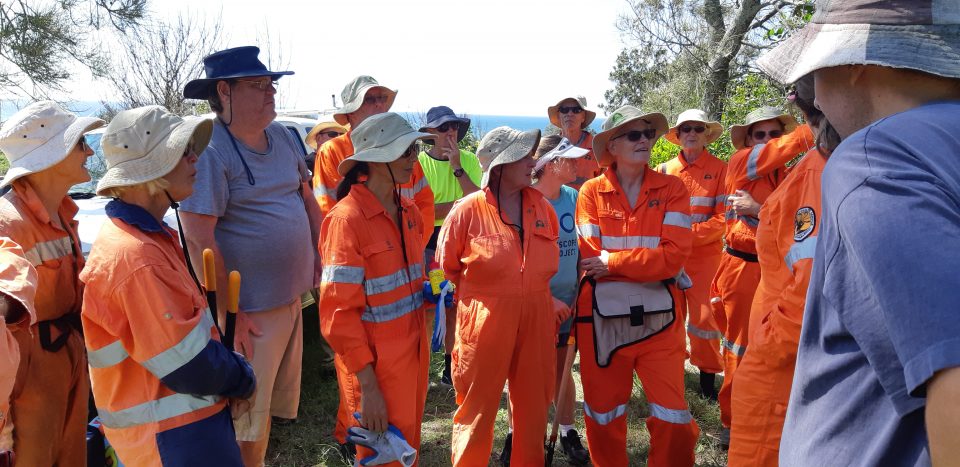 Coffs Harbour Regional Landcare recruits up to 60 new volunteers every year, who join one of the 30+ Landcare sites in our region.
Most of our volunteers work in coastal vegetation communities and this workshop is provided to train all volunteers, but especially new members, in our agreed bush regeneration techniques.
We will discuss the most commonly encountered weeds, their identifying features and appropriate control techniques.
We will also identify common coastal native plants and learn how to best protect them from weeds.
One tricky situation we will encounter is where native vines threaten to overcome native trees.
We will meet and work on the track leading from Richmond Drive to Macauleys Headland. You can either park at Richmond Drive or at the end of Ocean Parade and walk up.
This workshop is free, and funded by Council's Environmental Levy, but registration is essential.
Please register here: Coastal Bush Regeneration Workshop Registration