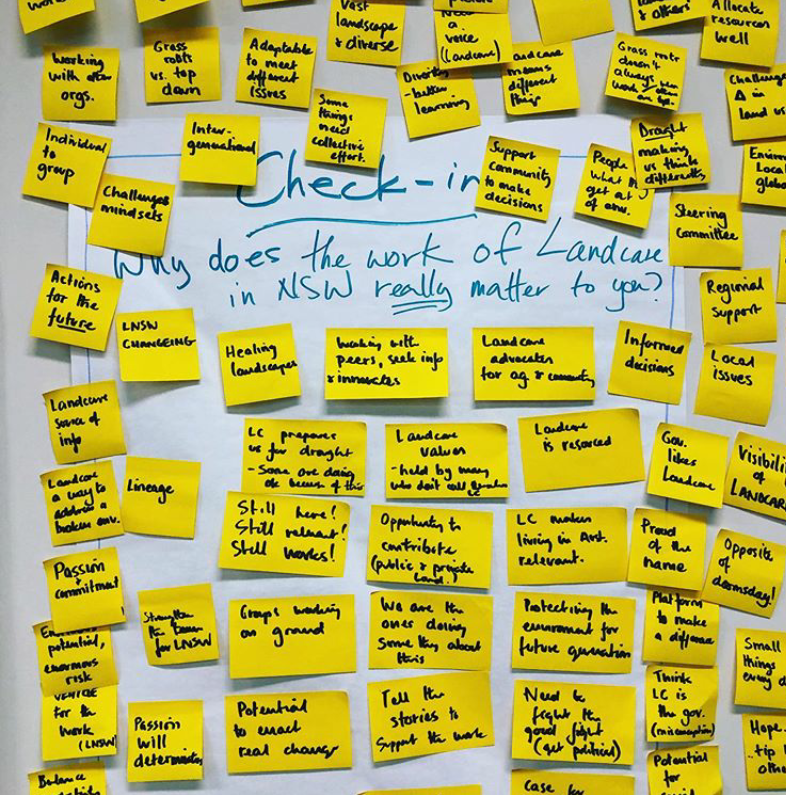 September 2 to 8 is Landcare Week & CHRL is holding an "open morning" on Monday 2nd September & inviting all members to come & share morning tea, a cuppa & a yarn to help define the path Landcare in NSW is taking.
Every 2nd year since 2007 Landcarers in NSW have gathered for a Muster to capture ideas & concerns from the diverse Landcare community. This year's muster will be held in conjunction with the NSW Landcare Conference at Broken Hill in October.
At CHRL we are hoping that our "mini-muster" will gather our members' thoughts & concerns so that we can take them to the Muster.
So please join us on 2nd September between 9.30 & 12.30 & consider how Landcare NSW can contribute to our Landcare groups & their ability to operate & meaningfully support & deliver to our local community.
Register here: CHRL Mini muster & Open Day
Once you register for the event you will be sent some background information.
If all of that sounds too much like work, please come along for a cuppa & yarn to simply celebrate Landcare.
It's YOUR week!
We also have lucky draw prizes – Thanks to supporters including The Happy Frog and Surf Club Restaurant & Bar we have some giveaways to share with members who register and participate in our mini muster.