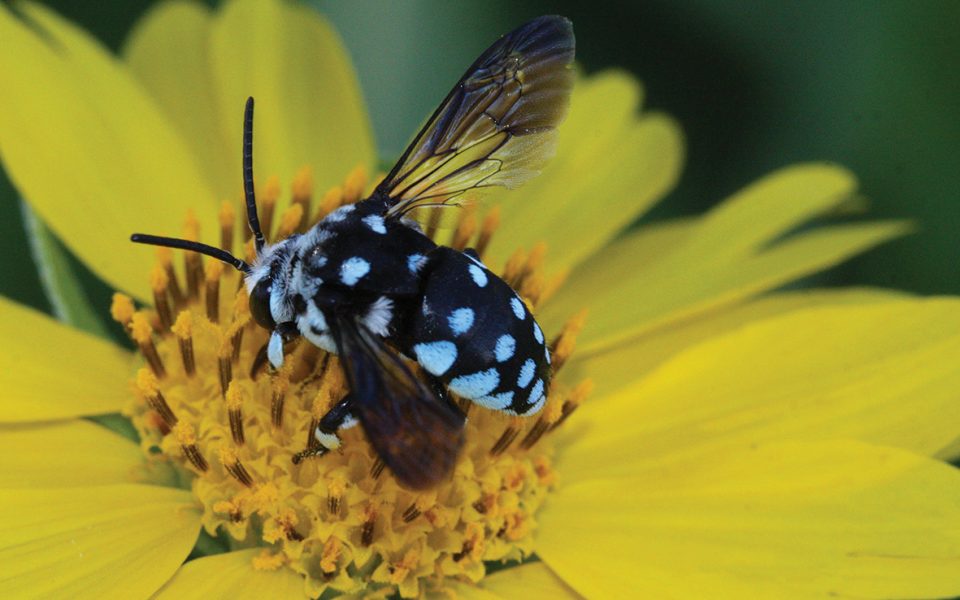 November 13th to 21st, 2021 is Australian Pollinator Week.
Australian Pollinator Week acknowledges our important and unique insect pollinators during our southern spring (November). It is a designated week when community, business and organisations can come together to raise awareness of the importance of pollinators and support their needs.
In a recent ABC News Article "Gardeners urged to plant natives in bid to help battling native Australian bees", bee expert Dr Ken Walker says "bees (native) mostly lose food sources and places to nest because gardeners usually plant "exotic" plant species in their backyards." Dr Walker additionally says that "protecting native bees is about continuing an essential "love story" necessary to help native flora thrive."
In recognition of Australian Pollinator Week and the important symbiotic relationship between our native flora and native bees, this may be a good time to reflect on your garden and how you might be able to improve habitat for our bees in your own back yard, replacing exotic plants with native ones instead. Our community nursery, located in Woolgoolga, has a large selection of local native species to help you make the transition.  Produced from seed supplied by volunteers, plants cost only $3/forestry tube. 
You can also get involved through other community and global events this week, from contributing to the Wild Pollinator Count or by celebrating through dance or picnics.
To learn more about Australian Native Bees, visit the CSIRO website and view their guide to native bees.