To see a list of the plants currently available at the nursery please click the link below.
Plant Availability list May 2023
The Nursery is located at Woolgoolga, and is open on Monday and Thursday mornings between 9am-12pm. Volunteers carry out plant propagation and other nursery required tasks under the supervision of our Nursery Coordinator who is funded through the Coffs Harbour City Council's Environmental Levy. If you are interested in becoming a volunteer at the nursery please see our want to get involved page.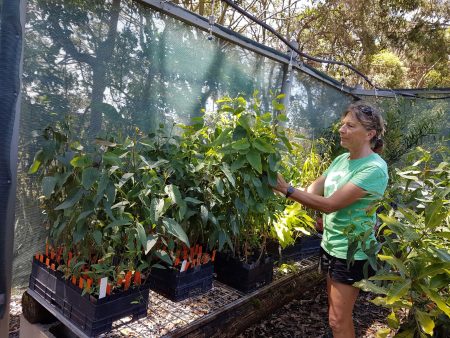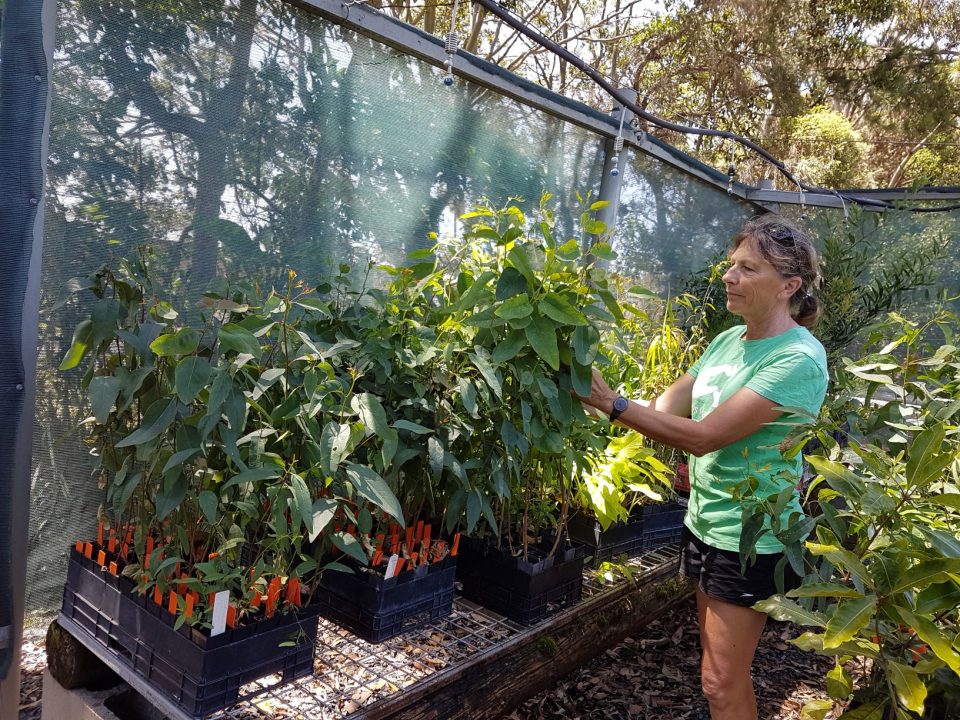 Plants are local native species produced from seed supplied by volunteers and cost $3/forestry tube. CHRL members can access plants on a donation basis where they require plants for CHRL sites that don't have funding support. Please click on the link above for a current list of plants available at the nursery. For any questions related to plant stock please call our Nursery Coordinator, Peta Fairbairn on 0421 906 656.
Directions to Nursery, Newman St, Woolgoolga
Turn east into Beach St. Turn left at the Diggers RSL (helicopter in carpark), then swing around to the right – the Art Gallery is on your left. Follow around past High School Ag plot. Just before you reach Sunset Caravan Park turn left into the grassy lane. Landcare sign is on the fence. Continue along, nursery is on left.