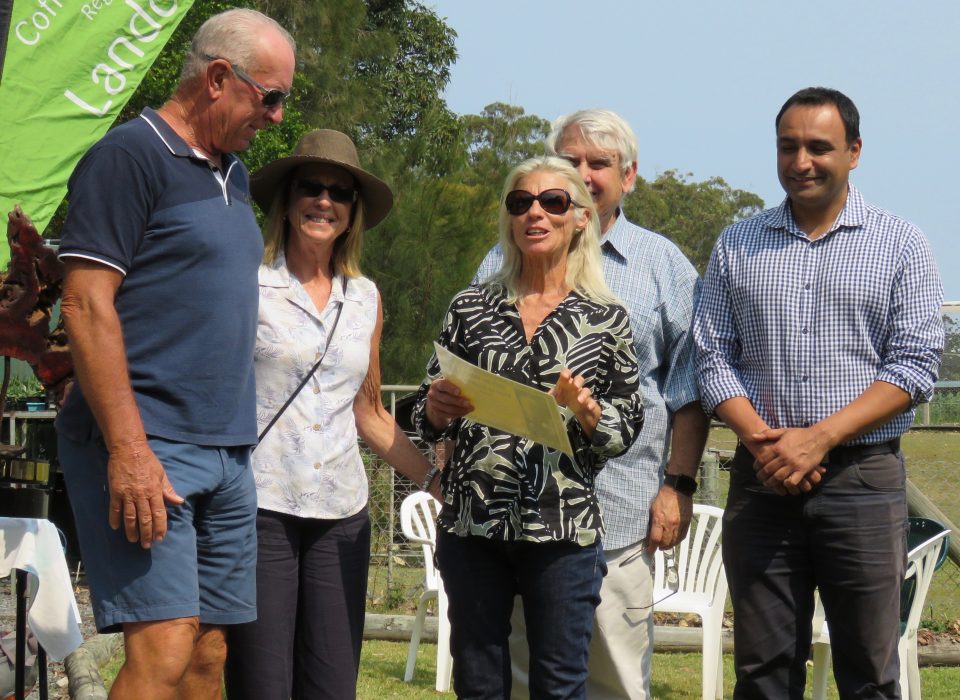 Congratulations to our 2019 CHRL Annual Award Winners. Narelle Swanson received the Eileen Moody Award which celebrates the outstanding effort of an individual Landcarer and Bakker Drive Landcare won the Dee Wallace Perpetual Award that recognises their contribution as a group. Gurmesh Singh – MP presented the Awards at our Annual Awards Day, which was held at our Community Nursery in Woolgoolga.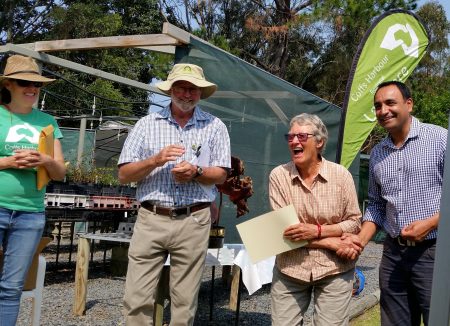 Narelle is truly a community minded person and has volunteered with Landcare, Rural Fire Service and National Parks for many years. She was involved  with Crossmaglen Landcare for 10 years until it wound up in 2007. She has continued being a CHRL member since then and regularly attends our AGM's. One of Narelle's biggest contributions to our local environment has been her almost 50 years championing the ongoing health and survival of the Muttonbird or Wedge-tailed Shearwater. Narelle has collated thousands of records about the population fluctuations, health and other fascinating data about the Muttonbirds over this long period. She gained funding through the Australian Government's Envirofund in 2009-2010 to help analyse the data she had collected. This was project was managed by Coffs Harbour Landcare. Narelle is on the high side of her seventies and still walks up Muttonbird Island regularly  over the 9 months breeding and nesting period. Narelle and her annual survey work of catching, banding and weighing birds, together with the dedicated band of volunteers have been the one constant in an ever changing National Parks and Wildlife Service.
Bakker Drive Landcare volunteers have been working for over 11 years to restore a section of Burgess Creek on the western side of Bakker Reserve at Bonville. This is an important vegetation corridor and habitat for koalas. In this time the group have removed large numbers of Camphor laurels, privet and lantana from the creek banks and surrounding area to encourage native plant species to regenerate. They have also revegetated the area with native species . They are now  maintaining over 200 m of plantings and restored bushland. The site has become a showcase for restoration works and was used for EnviTE's 'Koala Habitat Enhancement' Workshop in May this year.