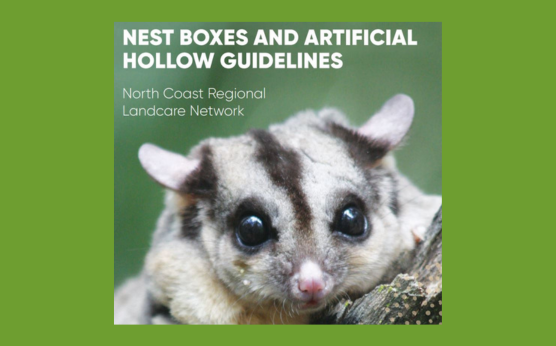 Nest boxes have been installed by Landcarers and land managers for many years as part of integrated environmental restoration programs and also in ad hoc situations. More recently, carved hollows have also become used in arboreal habitat supplementation programs.
Now, information about the features of nest boxes and hollows has advanced and detailed knowledge about use, sizes, installation and thermal qualities is becoming more available.
These guidelines have been prepared to offer up-to-date advice about nest boxes and artificial hollows. By using these guidelines through both design and monitoring phases, Landcarers can contribute to longer term and useful outcomes for Australian hollow-dependent fauna as well as collect consistent data to further our knowledge.