Coffs Harbour Regional Landcare is Proud to Announce our 2020 Award Winners!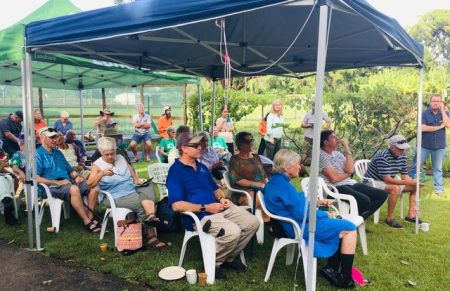 We are happy to announce that the recent celebration of our 2020 CHRL Annual Award winners, at the breakfast held at our Community Nursery on February 25th 2021, was a great success. It was wonderful to have so many volunteers and supporters come out and join us in celebrating the achievements of our members in 2020.
The Awards presented were the Dee Wallace Memorial Award, the Eileen Moody Memorial Award and our inaugural Pia Dollmann Conservation & Sustainability Community Award.
Dee Wallace Memorial Award – Coffs Harbour Regional Landcare Community Nursery 2020 Award Winner for Excellence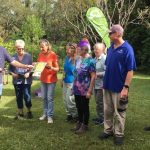 In recognition of the valued and helpful service provided by the Co-ordinator and dedicated volunteers. Their welcoming, approachable and enthusiastic willingness to share knowledge and assist customers, genuinely contributes to the community.
Congratulations to Peta Fairbairn and all of the dedicated volunteers for making the nursery the success it is.
Eileen Moody Memorial Award – Rosemary Watkins 2020 Award Winner
Rosemary was awarded in recognition of her considerable contributions to Friends of Coffs Creek and Park Beach Dunecare over her 24 inspiring years of service as volunteer and site coordinator.
Individuals such as Rosemary contribute invaluable time and effort to Coffs Harbour Regional Landcare. A sincere thank you to Rosemary for her dedication over the years. 
Pia Dollmann Conservation & Sustainability Community Award – Aaron Hartley 2020 Award Winner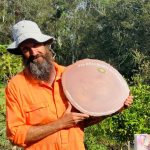 Aaron was awarded in recognition of his passion and commitment to the natural environment as demonstrated daily in his professional and personal life. He is innovative and resilient and is a valued supporter of Landcare, it's volunteers and the greater public.
Aarons acceptance speech conveyed the very passion for which he was awarded. We sincerely appreciate the contribution Aaron makes to our organisation and the natural environment.  
2020 Award Nominees
We would also like to take this opportunity to acknowledge the nominees and new Life Members and thank them for their significant contributions and support of CHRL, the natural environment and the community.