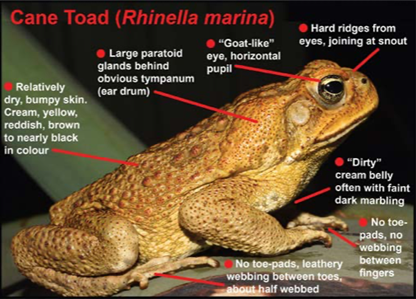 Two very successful Cane Toad and Native Frog ID workshops were held in March in Boambee and Woolgoolga.
Brad from Canines for Wildlife presented some very interesting facts around Cane Toads which was followed with a presentation from the Frogarium reminding us that many of our native frogs can be mistaken for Cane Toads. This included a display of live frogs to help in determining identifying features.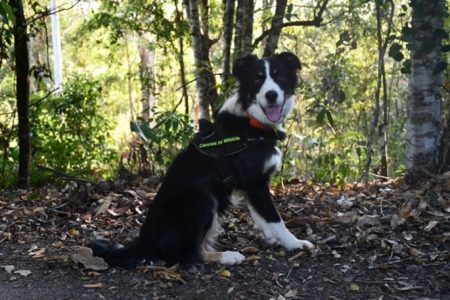 The night ended with a demonstration by Fen the Cane Toad Scent Detection dog who located a live Cane Toad in the room. The main take home message was – if you suspect you have found a Cane Toad carefully capture it and make sure you get it correctly identified before harming it.
The workshops were run by the Jaliigirr Biodiversity Alliance of which Coffs Harbour Landcare is a partner as part of the development of a Stakeholder and Community response plan to future incursions of Cane Toads in Coffs and Bellingen.