Learn how you can help keep the Coffs Harbour LGA cane toad free. Register for a free workshops, offered by Jaliigirr Biodiversity Alliance.
Cane toads are increasingly being reported in the Coffs Coast area. These are vagrants that have been transported here from cane toad infested areas to the north, stowed away in trucks, cars, caravans, pot plants and building and landscaping materials.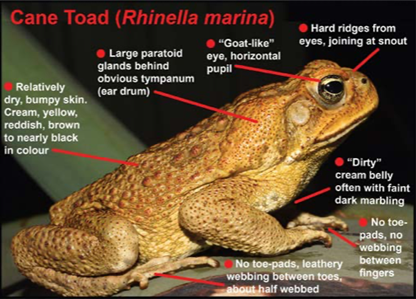 To ensure that we prevent cane toads from establishing in our area and to protect our pets and native fauna the Jaliigirr Biodiversity Alliance is running a series of free information workshops.
A live cane toad and live native frogs that are commonly mistaken as cane toads will be part of the presentation to help in correct id of both.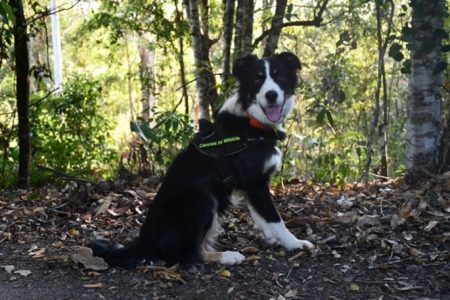 Participants will see Fen, the cane toad scent detection dog in action demonstrating his skill in searching and finding live cane toads. Participants will also learn:
Cane toad and native frog ecology
What to do if you find a suspected cane toad
How you can keep our region cane toad free
As we have limited numbers due to COVID 19 restrictions only people who register will be able to attend.
Numbers are limited so please follow the relevant link to register:
Workshop 1: – Boambee, Thursday 11 March, 6pm – 8.30pm
 Workshop 2 – Bellingen, Thursday 18 March, 6pm – 8.30 pm
 Workshop 3 – Woolgoolga, Thursday 25 March, 6pm – 8.30 pm
Light Supper and Refreshments provided at each workshop
COVID-19 protocols will be observed