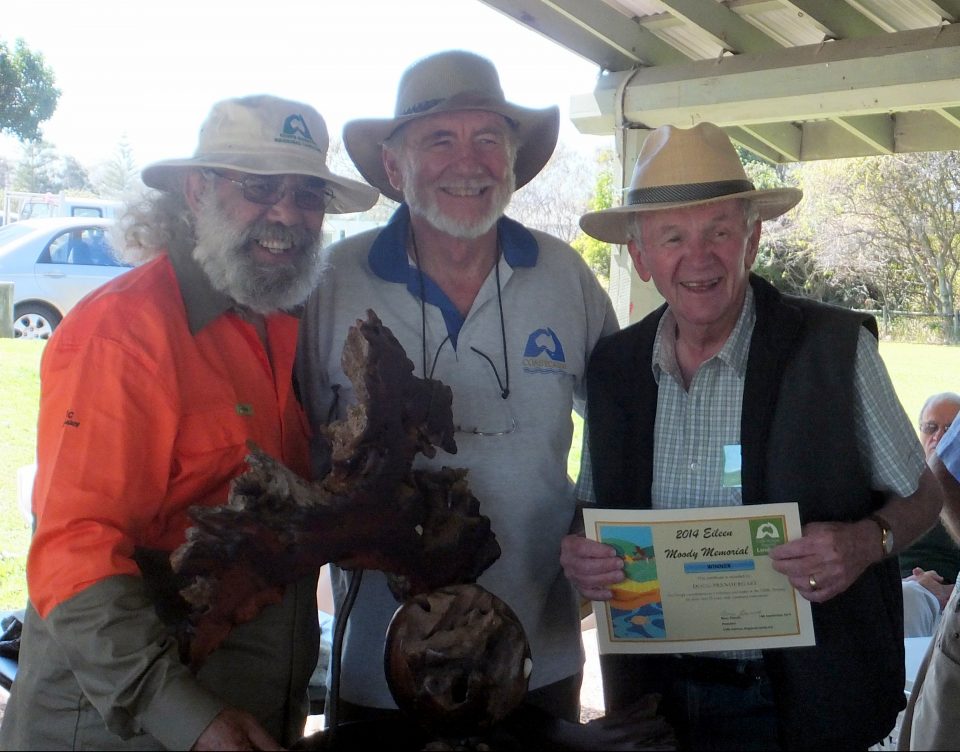 On Sunday 14th September, our local Landcarers gathered together to recognise the efforts that CHRL members have contributed over the past year. This year we also celebrated 25 years of Landcare at a national level at the Coffs Harbour Regional Landcare Awards.
This year there were two recipients for the Eileen Moody award. The award was presented by Rus Glover to Larry Langman for his "efforts in his role as secretary; especially spending a lot of time researching information that is useful to CHRL". The other recipient of the Eileen Moody award was Doug Prendergast for his "contributions as a volunteer and leader at the CHRL Nursery for more than 10 years, with continued enthusiasm". Runner up for this award was Maree Lane for her "contribution as a volunteer at many sites including Sandy Beach, Jarrett Creek and the CHRL Nursery".
Rus Glover presented Friends of Coffs Creek with the Dee Wallace Memorial award, for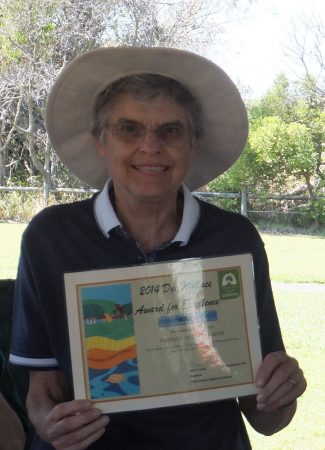 their "many years of hard work on a very large and important restoration site, where they have achieved a great deal". Runner up for this award was the Orara Valley Rivercare Groups Management Committee for "their active work on the restoration of the riparian zones of the Orara Valley for 17 years".
To help celebrate 25 years of Landcare certificates of recognition were presented to our Local Landcare Heroes. These were presented to Landcarers who have contributed significantly, over many years, to the achievements in Landcare in our region. Alex Floyd, Brent Hely, David Merrikin, Desnee McCosker, Doug Prendergast, Elisabeth Edwards, Frank Kennedy, Gavin Smithers, Jane Ireland, John Ross, Lloyd Foster, Lorraine Woodbridge, Rod McKelvey, Ron Smith, Rus Glover and Steve Clemesha all received Local Landcare Hero acknowledgement.