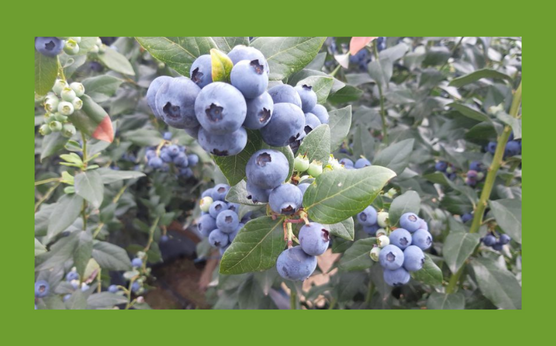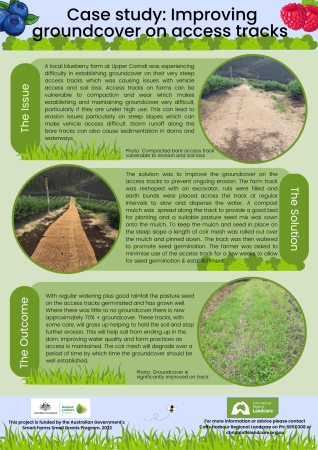 CHRL has just completed our 'Groundcover and Vegetation Best Management Practice for Intensive Horticulture Farms in Coffs Harbour' project which has been active since 2020. The project was funded by the Australian Government's Smart Farms Small Grants Program.
Through this project CHRL was able to demonstrate and implement best management practices for improving ground and vegetation cover on six intensive horticulture farms in the Coffs Harbour region to prevent soil loss and improve water quality. In total across the six farms, groundcover was improved along 300m of access tracks and 650m of drainage line/riparian zone and 2 dams were stabilised and buffered using 2500 native plants. This has resulted in improved soil retention on farm, improved water quality both on and off farm, and in the case of the native plantings, improved biodiversity which will help farm production by providing habitat for pollinators and natural predators of crop pests.
For more information on the outcomes of the project, including case studies, please follow this link.