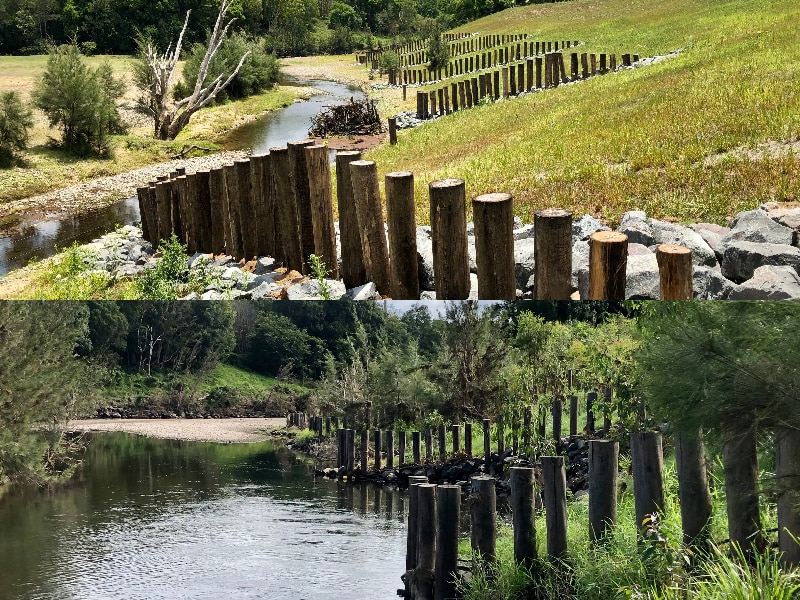 Before (top, 2019) and now ... the piles have stopped erosion and plantings are thriving.(ABC Rural: Jennifer Nichols)
Twenty years ago, every flood cut away thousands of cubic metres of farmland from the banks of the Mary River, releasing sediment to smother the southernmost section of the Great Barrier Reef. It was a denuded waterway, ravaged by erosion.
Fast-forward to today and despite three floods this year, once-eroded banks are standing strong and stable along a reach of river that is being restored. Careful planning, community will and the commitment of dozens of people have resulted in the successful remediation of 7 sites to date. 
Read the full ABC story