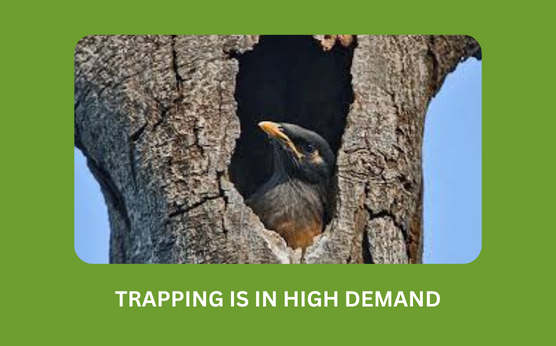 Common Mynas – are you interested in becoming a Myna trapper?
As many of you may know, CHRL runs a Common Myna trapping program in our local area, to help keep numbers of this pest bird in check.  The program receives minimal annual funding and operates successfully due to the commitment of only a handful of wonderful volunteer trappers.  However, the demand for trapping is beginning to outweigh our resources, and our volunteers are being run off their feet!  
So it is that we put out this call to any of our members who might be interested in becoming involved in this program, particularly those on our Northern Beaches.  Full training and support will be provided, and fuel costs for trapping travel are subsidised.  If you feel you'd like to help with this important program, please send us an email or give us a call at  (02) 6651 1308 to discuss further.