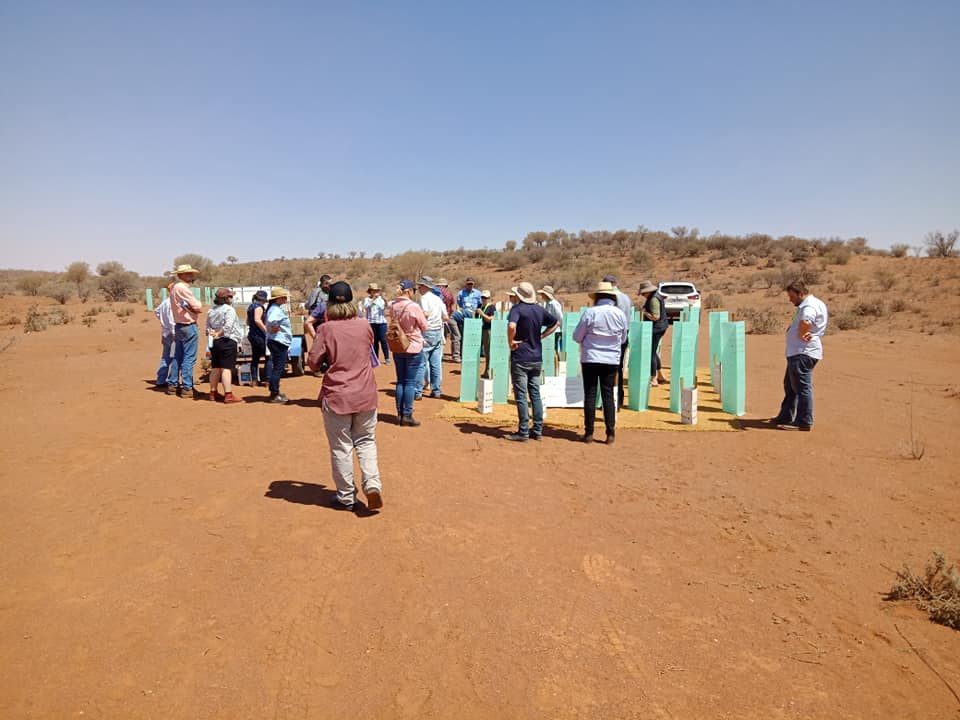 Jude and I attended this conference on behalf of CHRL from 22 to 24 October. There were between 200 and 300 Landcarers and associated organisations present, and the program was packed, as it always is.
Just a few highlights that stood out for me:
Ecosystem Management Understanding (EMU) – lessons from the Western Region and how they apply to any landscape. This concept is very similar to our Farming for the Future program but the main difference that stood out for me is that "experts" ask the questions and farmers provide the answers. And the focus is on working from the top of any catchment down.
Broken Hill Landcare – Greening the Hill Mark 2. Broken Hill suffers from dust storms that make life very miserable in the town. Wise local people started to plant out a green belt around and through the city in 1936 to settle the dust. This made a huge difference to the living conditions within the town's boundary. Broken Hill Landcare is now working on Mark 2 of that program but have taken the sustainability message much much further. This includes Community Gardens, community nursery, planted nature strips, educational programs with schools, and more.
Sustainable Farms Network, Australian National University. This is a hub of extremely useful resources with studies on the benefits of sustainable farming. Topics range from shelterbelts to riparian vegetation to pollination to the benefits of improving farm dams. We all know that these are good things, but here we find the long-term studies that prove it.
Junior Landcare programs. If we are worried about getting too old to do our work in Landcare, we need to think about our succession plan, and this maybe should start with school-age children.
Waterbug Blitz – the first nationwide Waterbug monitoring event. Resources are plenty on the website and a phone app makes it easy to participate. All you need is the equipment, which is present in most Landcare offices.
~ Pia Dollmann