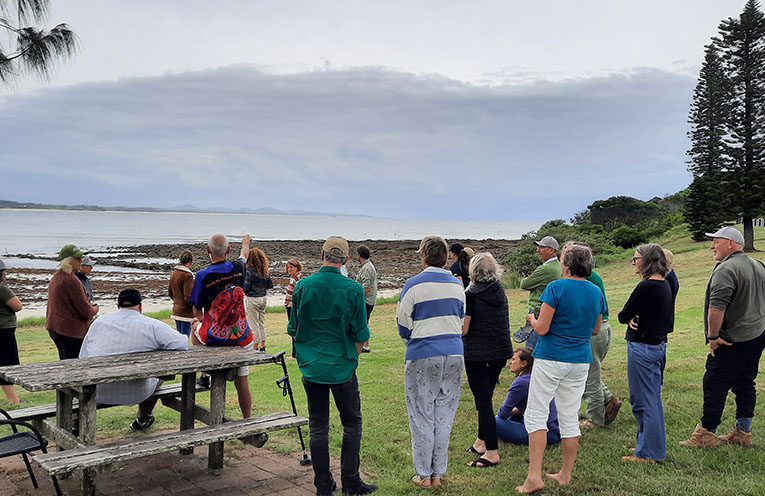 LANDCARE on the North Coast has embarked on an Aboriginal engagement program called 'CountryCare' which will employ an Aboriginal Landcare Officer – the first such position in the State.
The position will be based in the North Coast Region of NSW, and will work primarily with the 11 district Landcare
network members of NCRLN and key strategic partners.
The Aboriginal Landcare Officer position is a component of the NCRLN Aboriginal Engagement Program. The Program aims to increase opportunities to consciously develop stronger connections and partnerships between Landcare groups and Aboriginal communities. The Aboriginal Landcare Officer will work to support Aboriginal People to have a voice within Landcare, to connect them with local Landcare communities and help share Traditional Land Management approaches.
Read the full story in this weeks edition of News of the Area, NSW's First Aboriginal Landcare Officer
Photo: North Coast Regional Landcare Network coordinators and volunteers engaging with Aboriginal Elders at Arrawarra Headland.