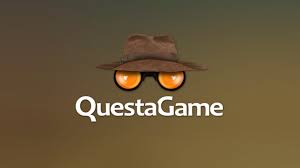 QuestaGame is on in Coffs Harbour for the whole month of April. 
QuestaGame is a citizen science game that maps biodiversity. Each Council area is competing to see how many sightings, Id's and species are found.
⬇️ Download the QuestaGame app
📱 Start playing by submitting photos of your local flora, fauna or fungi
🏘 Earn points to increase your council's BioSCORE ranking
The data you collect is shared with the Atlas of Living Australia
www.ala.org.au
and the Global Biodiversity Information Facility
www.gbif.org
.
Participate to help protect biodiversity and contribute to a more detailed picture of Australia's biodiversity. This data assists scientists, policy makers, environmental planners and land managers, industry in decision making.
You can also raise money for correct identification of species. The average value per ID is 5c. You can donate the money raised to your favourite conservation organisation.
https://www.youtube.com/watch?v=xk2eBBXR7N0
See how Coffs Harbour City Council LGA is comparing to other LGA areas here
www.questagame.com/councils