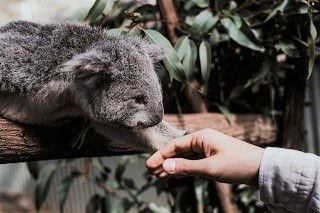 Southern New England Landcare recently hosted an interactive webinar as part of the ongoing Northern Tablelands Koala Partnership Project.
The focus of the webinar was how to re-create koala habitat and to provide practical guidance to participants. Additionally, the webinar provides landholders with information about the opportunities to be involved in this project.
"Landholders are able to seek financial assistance to recreate Koala habitat on their properties and contribute significantly to helping Koalas survive in this area for the next 100 years," Des Andersen, Koala Conservation Project Officer with Southern New England Landcare.
If you missed it and are interested to learn more, you can view it online now.