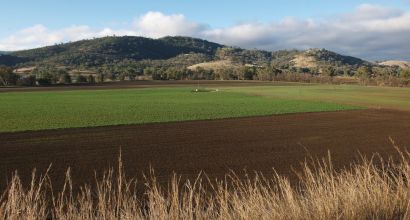 Applications for the fourth round of the National Landcare Program, Smart Farms Small Grants opened on 24 August 2020 and will close at 11:00 pm (AEDT) on 9 October 2020 and Coffs Harbour Landcare members and groups are encouraged to submit applications.
Round 4 of the Smart Farms Small Grants program are now open. Under this round, the Australian Government has made grants of between $5,000 and $100,000 available to support one to two-year projects that will help farming, forestry and fishing groups and communities increase their awareness, knowledge, skills and capacity to adopt smart and sustainable agriculture practices.
The purpose of Smart Farms Small Grants is to support land manager practice change that will deliver more sustainable, productive and profitable food, fibre and forestry business while protecting Australia's biodiversity; protecting and improving the condition of natural resources; and assisting Australia meet its international obligations.
Do you have a group project idea you'd like help to submit? Please email our office, or call 6651 1308 to discuss your idea further.
Further details, including the application form and the Grant Opportunity Guidelines can be found on the Community Grants Website.