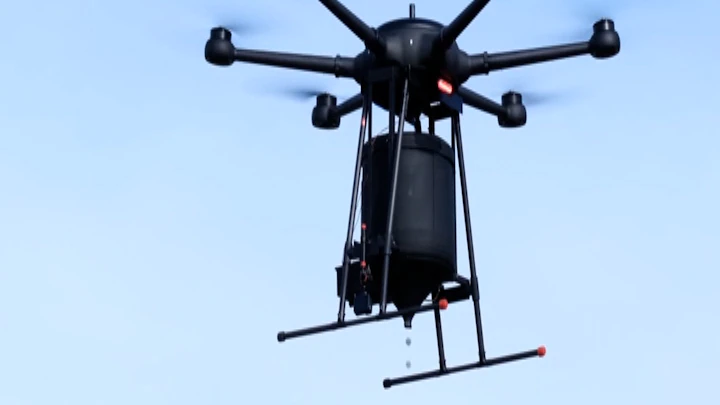 The drones are built with off the shelf technology but what stands them apart is what's called machine learning capacity.(Photo ABC Landline)
A giant drone is planting 40,000 tree pods a day in Australian Botanic Garden at Mt Annan as part of a study led by Western Sydney University.
The start-up Air Seed claims its drones can plant up to 40,000 seeds a day, are 25 times faster and 80 per cent more cost effective than traditional planting methods.
The trials aim to improve the park's biodiversity by enhancing endangered ecological communities such as Western Sydney dry rainforest and Cumberland plain woodland.