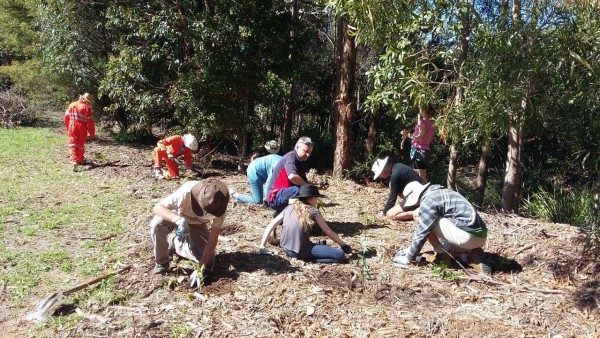 At the end of June 2018 Coffs Harbour City Council approved Environmental Levy funding to Coffs Harbour Landcare for the next 3 years. In acknowledgement of the vital role the work of Landcare volunteers play in the local environment, Council has taken our volunteer support project into its delivery program of Major Strategic Programs/Projects.
This funding allows our Landcare staff to continue to support volunteers, and provides funding for equipping volunteers with tools, PPE and training.
Each year the project provides funding for
–  The day-to-day volunteer and administrative support by Landcare officers;
–  The training of volunteers including targeted on-site training as well as first aid, chemcert etc.
–  Tools and materials such as hand tools, plants and herbicides for volunteers
–  Personal protective equipment such as insect shield coveralls, hats, sunscreen and first aid kits
–  Insurance
–  Bush regeneration contractor support to perform initial weed control/chemical spraying on sites heavily affected with  environmental weeds.
The project has enabled our volunteers to
maintain and enhance native vegetation condition
control threatening processes (eg. vine weeds) to protect and rehabilitate endangered and threatened species and ecosystems
increase habitat connectivity
reduce the impacts of environmental weeds
monitor and report new weed incursions
improve water quality by minimising riparian erosion and reducing nutrient inputs
raise awareness and educate the local community on their local environment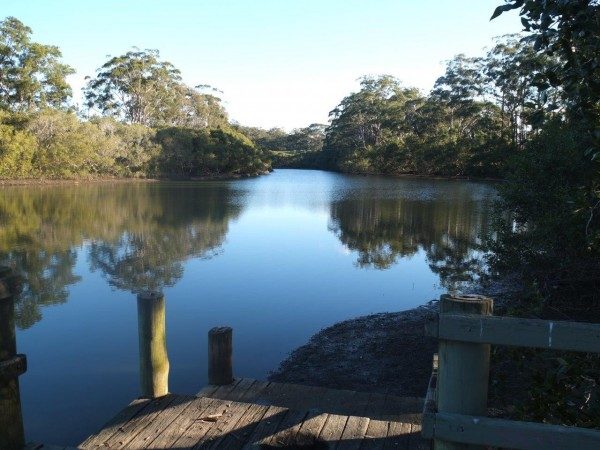 The Friends of Coffs Creek Landcare Group is a great example of what has been achieved under this project. This group works 3 days a week along 9 km of the Coffs Creek riparian zone. They carry out rehabilitation works on around 33 ha of remnant bushland providing approximately 3000 volunteer hours per year. This area is a very important asset to the Coffs Harbour community as it contains two endangered ecological communities and many threatened species can be observed along Coffs Creek including a breeding pair of Powerful Owls, breeding Ospreys and koalas. The Coffs Creek walk is a popular recreational facility for walkers and cyclists.
This project is funded by: