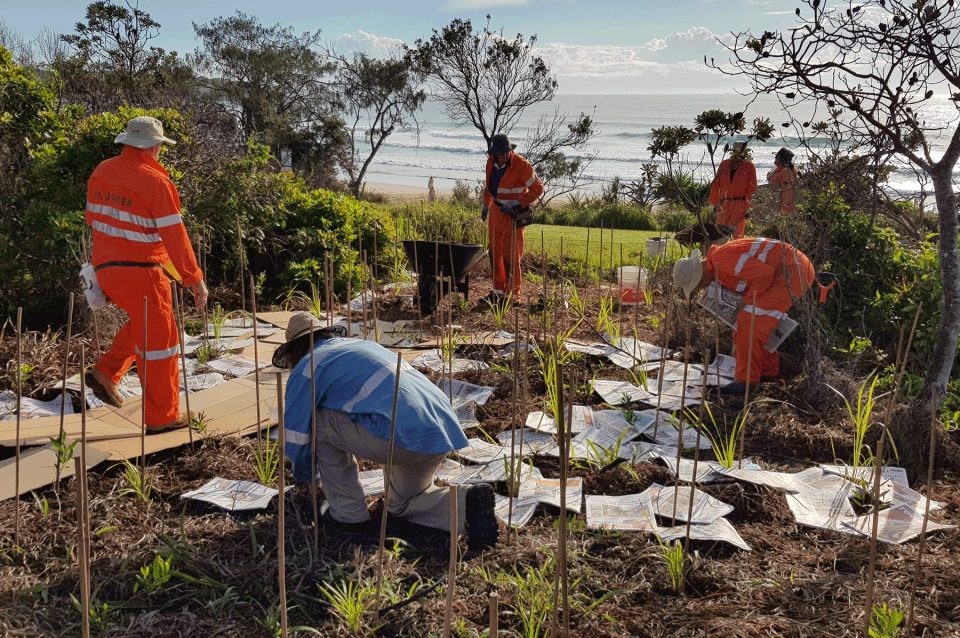 In acknowledgement of the vital role our Landcare volunteers play in restoring and protecting the local environment, Coffs Council will continue funding our volunteer support program through its Major Strategic Programs/Projects delivery program until 2026.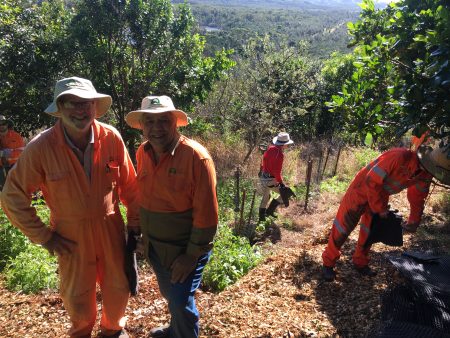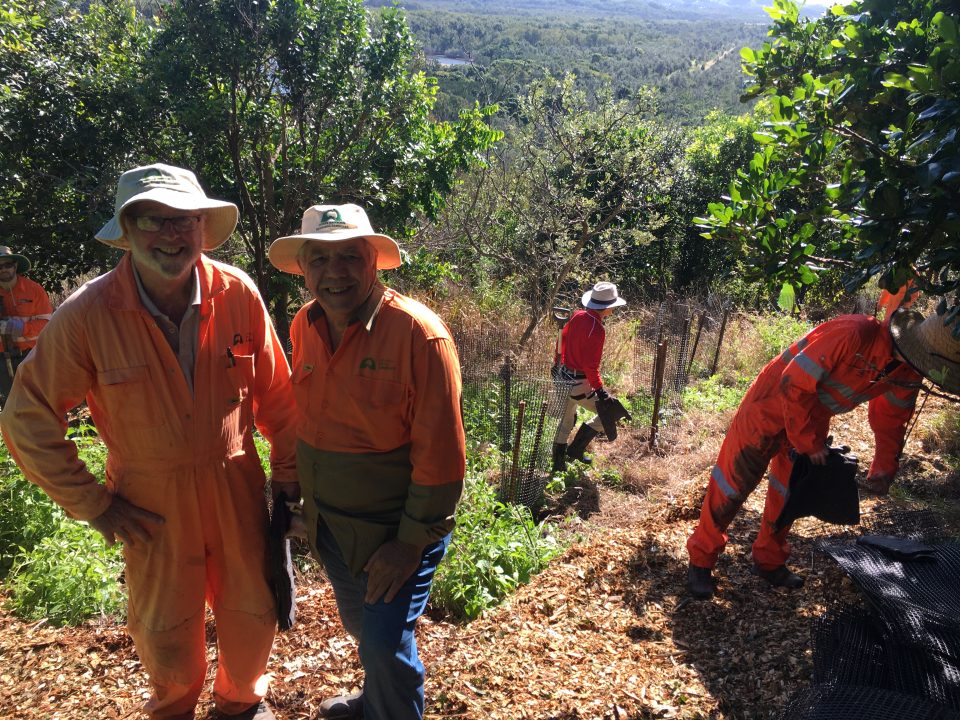 This program empowers our local community to take action to protect our natural environment through volunteering with CHRL.
Each year the project provides funding for:
–  Employing a dedicated Volunteer Support Project officer to support local Landcare volunteers.
–  Training to Landcare volunteers to ensure they have the skills to carry out on ground restoration works
–  Tools and materials such as hand tools, plants and herbicides for volunteers
–  Personal protective equipment such as insect shield coveralls, hats, sunscreen and first aid kits
–  Insurance
–  Providing and managing professional bush regeneration contractors to support volunteer work on site.
The program over the years has:
Empowered the local Community to take action to protect our natural environment through volunteering with CHRL.
Provided a wide range of health benefits to our 300 Landcare volunteers by encouraging them to be active and providing positive mental health and well-being through connection with nature as well as increasing social connections with other volunteers.
Reduced the weed pressure on the native vegetation at our Landcare sites and surrounding natural areas and increasing biodiversity by encouraging the regeneration of native species.
Increased habitat connectivity across the landscape through the planting of native species and natural regeneration to restore important links for our fauna including the endangered Koala (i.e. Friends of Coffs Creek, Bakker Dr Landcare & Treefern Creek Landcare) and threatened Grey Headed Flying Fox (i.e. Woolgoolga Main Beach Dunecare)
Protected and rehabilitated endangered ecological communities such as Themeda grassland on sea cliffs and coastal headlands (i.e. Green Bluff Landcare & Macauleys Headland Dunecare) and Littoral Rainforest (i.e. Sawtell Dunecare & Park Beach Dunecare).
Reduced the pest species common myna from competing with native birds through a trapping program.
Improved water quality by stabilising creek banks and increasing riparian buffers to filter out sediments and nutrients in runoff before they reach the creek.
Reduced pollution by cleaning up rubbish from our bushland and waterways.
Educated the Coffs Community on the importance of our natural environment.
Provided significant value adding to the management of local open spaces for land managers, Coffs Harbour City Council, National Parks & Wildlife Service and Crown Lands through the thousands of hours of work carried out by our Landcare volunteers.
Provided regular and ongoing employment for local bush regenerator contractors and their staff. CHRL currently engage 12 approved bush regenerator contractors who we share 2400 hours/annum of work/year.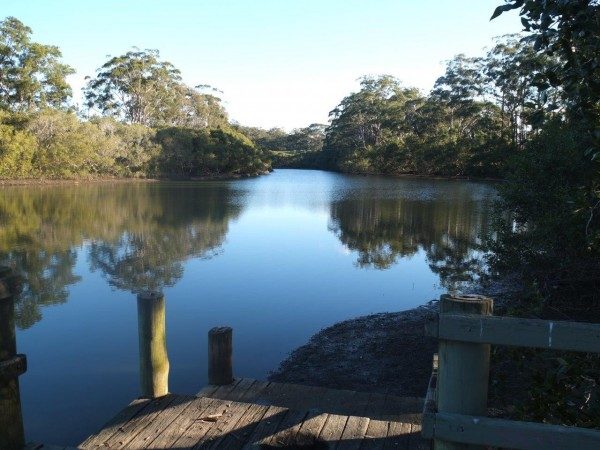 The Friends of Coffs Creek Landcare Group is a great example of what has been achieved under this project. This group works 3 days a week along 9 km of the Coffs Creek riparian zone. They carry out rehabilitation works on around 33 ha of remnant bushland providing approximately 3000 volunteer hours per year. This area is a very important asset to the Coffs Harbour community as it contains two endangered ecological communities and many threatened species can be observed along Coffs Creek including a breeding pair of Powerful Owls, breeding Ospreys and koalas. The Coffs Creek walk is a popular recreational facility for walkers and cyclists.
This project is funded by: