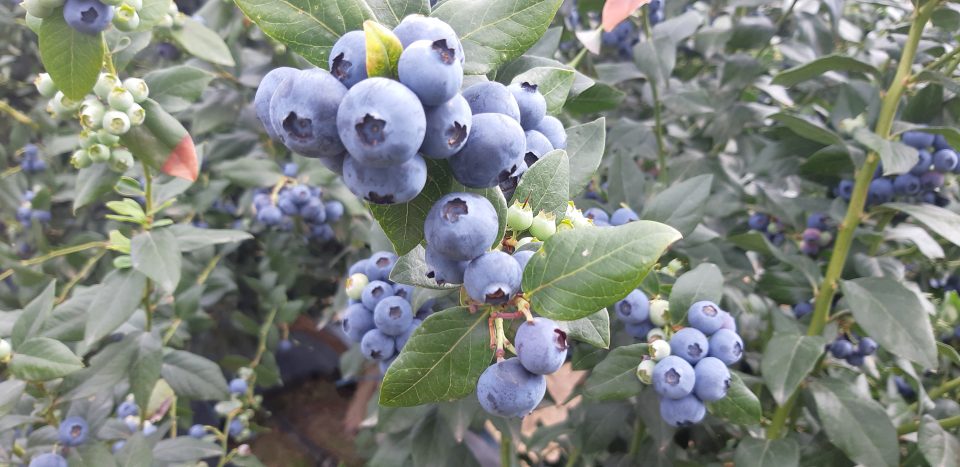 Groundcover and Vegetation Best Management Practice for Intensive Horticulture Farms in Coffs Harbour
What kind of farms are we looking for?
Coffs Harbour Regional Landcare – Who we are
Coffs Harbour Regional Landcare is a non government, not for profit, community organisation. We support the local community to care for and protect the environment & natural resources of the Coffs Region. We work with local farmers on best practice management and sustainable farming. We have been engaging and working with intensive horticulture farmers (particularly blueberry growers) since 2012.
The Project
Coffs Harbour Regional Landcare was successful in receiving a Smart Farms Small Grant from the Australian Government. The aim of Smart Farms is to provide funding to organisations and individuals to undertake sustainable agricultural projects and build the capacity and capability of farmers to adopt best practice natural resource methods.
Our project is titled 'Groundcover and vegetation Best Management Practice for Intensive Horticulture Farms in Coffs Harbour' and aims to improve on farm soil health and prevent soil and nutrient loss from farms into the natural water systems by improving on farm vegetation cover.
Project outcomes
Reduced soil movement on and off farm through the establishment of groundcover and vegetation through best management practices.
Improved on farm soil health
Build the capacity and capabilities of farmers to assess and improve their on farm vegetation cover to make their farming systems more sustainable
Provide written and visual materials on Best Management Practices
Improved off farm water quality
Project period
The project will run from June 2019 to September 2021
How many farms are needed for the project?
6 farms – ideally from a few different locations ie Sandy Beach, Corindi, Woolgoolga, Bonville
What kind of farms are we looking for?
We are looking for Intensive horticulture farms. This may include blueberries, raspberries, cucumbers, bananas etc. Examples of farms we are looking for include:
A new blueberry farm where groundcover is still to be established or needs improving
A farm where replanting is occurring and earthworks has exposed bare earth again
Farms where there is difficulty in maintaining groundcover particularly in drainage and watershed areas.
Farms that have erosion problems
Farms with natural creeks that have no or little vegetation buffer between creek and farm.
Farms with good remnant native vegetation along creek lines but have significant weed issues that are impacting on the native vegetation.
What we require from the farmer?
A willingness to learn and improve practices on their farm
To set aside some time to assess and monitor vegetation cover on their farm with assistance from Coffs Landcare.
In- kind contribution towards the work eg cash, time, labour, materials
Commitment to maintaining works into the future
What will Landcare provide?
Funding for on ground works
Project management
Skilled and experienced people to share their knowledge and carry out the work
Contractors to assist in completing works
Contact details
For more information around this project or to nominate a farm please contact:
Melanie Craig
Coffs Harbour Regional Landcare
Ph: 66511308
Email: chrl@coffslandcare.org.au