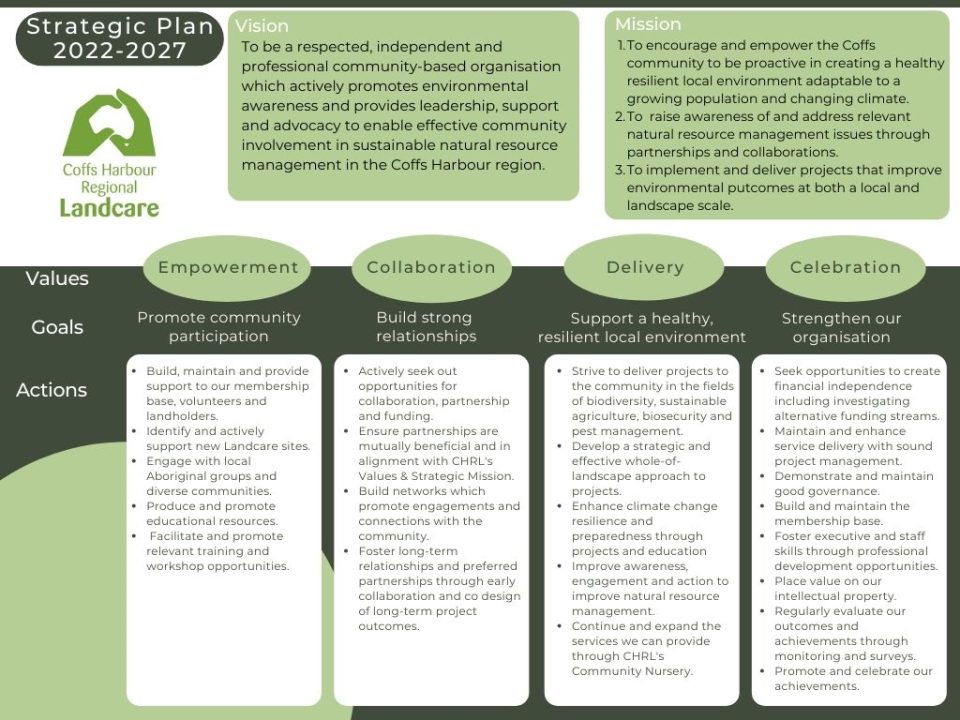 CHRL embarked on a strategic planning process in late 2013 to help define and focus the direction of the organisation. We have recently updated and released our new Strategic Plan for 2022 to 2027 and present it here for your review.
The purpose of this document is to outline our organisation's vision, mission, core values, goals and
actions. It describes the context in which we operate now and into the future.
Coffs Harbour Regional Landcare Inc. (CHRL) would like to thank the Executive committee, volunteers and staff for their
input into the development of this plan.